Websites
---
---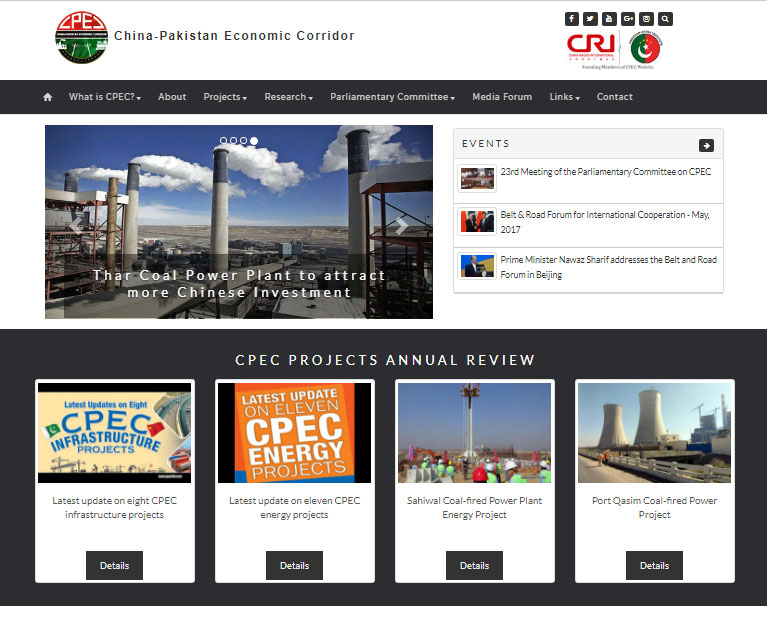 Pakistan-China Institute has developed this CPEC Portal as its flagship project, in collaboration with China Radio International, to disseminate information about, and enable stakeholder connectivity with, the China-Pakistan Economic Corridor.
Utilising its credibility in China and Pakistan, and extensively mobilizing its resources in the two countries, Pakistan-China Institute has devised a comprehensive CPEC information collection and verification mechanism. The CPEC Portal is an avenue that enables this mechanism to involve the stakeholders of China-Pakistan Economic Corridor, enhance their knowledge about the bilateral collaboration, and enrich their interaction for mutual gains.
---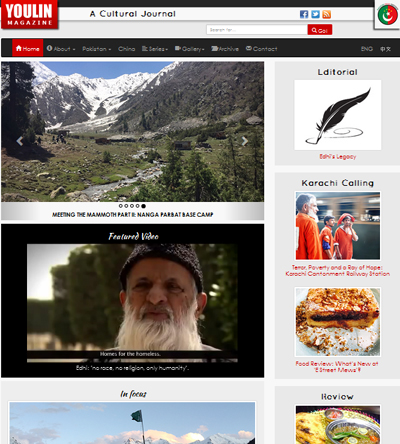 Youlinmagazine.com, Pakistan's first and only bilingual website (English and Chinese), was launched in February 2012 by the Pakistan-China Institute. The website's primary objective is to promote contemporary Pakistani culture and society, highlighting its achievements and positive progress, and projecting it to audiences all across China, as well as to a number of countries across the globe. Recurrent themes of articles featured on the website are theatre, film, art and architecture, literature, music, food, sports, travel and even philanthropy. The website lays a predominant emphasis on highlighting the achievements of Pakistani women as well as the youth.
In a country where even the smallest incident can have political implications, this cultural journal aims to project a positive image of Pakistan and its people, who go about living their lives despite the lingering menace of terrorism. 'Youlin', which literally translates into 'friendly neighbors', aptly reflects the close-knit relationship that the venture looks forwards to pursuing.
---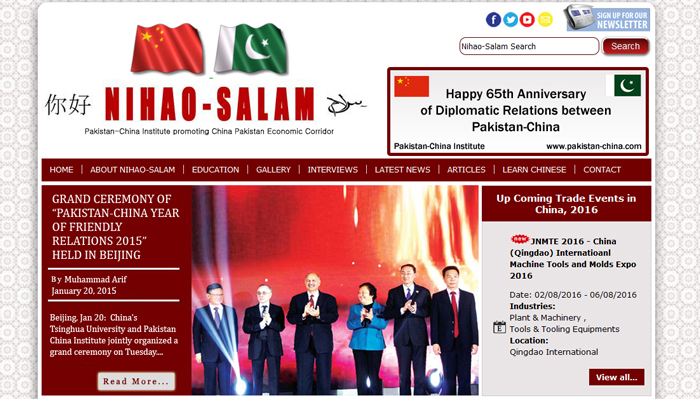 This daily rapid newsfeed website provides sustained coverage of China and developments in Sino-Pak relations everyday via e-newsletter. Launched on 20th February 2011, it is now focused on being the premier source of news on China-Pakistan Economic Corridor, delivering updates on events, as well as information on business, economy, trade and commerce, science and technology, health and the youth.