Research Area
---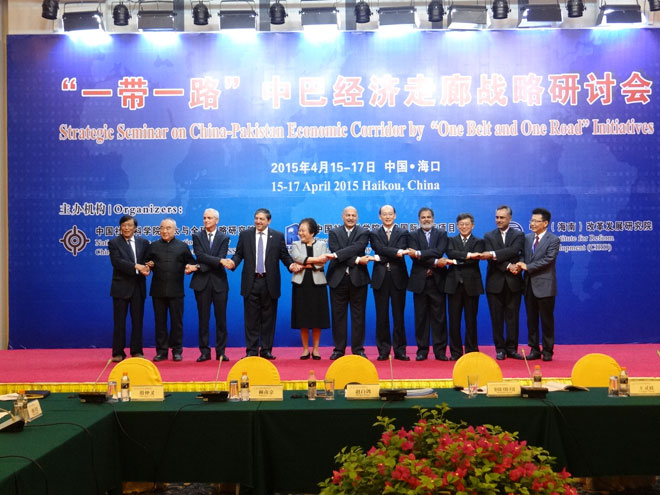 RDI's Primary research areas would include infrastructural connectivity, Economic and Trade Cooperation, Industrial Investment, Energy and Resource Exploration, Financial Cooperation, Social Development Cooperation and Ecological Cooperation. RDI would also introduce a series of conferences on the 'One Belt, One Road' Initiative and would function as a platform for multilateral and bilateral collaboration for organizations around the globe. The think tank would also provide private companies an effective channel to communicate their concerns to regulatory bodies and related government agencies regarding private investments and public-private partnerships.
The Pakistan-China Institute, in collaboration with the Tsinghua University would also be introducing the initiative of establishing a China-Pakistan Information Corridor (CPIC) that would serve as a focal point for news and information regarding the Economic Corridor. The CPIC would aim to provide relevant and timely updates to media outlets, concerned governmental agencies, academicians and diplomats, among others.
This information corridor would also cater to publicity needs of other projects under the CPEC, including those on climate change. It would also aim at enhancing cooperation and coordination among news agencies from Pakistan and China. With the aim of keeping all stakeholders well informed, the dedicated website for the information corridor would take lead in disseminating pertinent news and key developments relating to the Economic Corridor. It will also deliver real time information services for investors from both countries in key areas of business development, marketing and human resource.