Chairman of Association of Chinese Enterprises, Li Zhizhun, calls on Senator Mushahid Hussain
---
Source : www.cpecinfo.com Date : 03-05-2017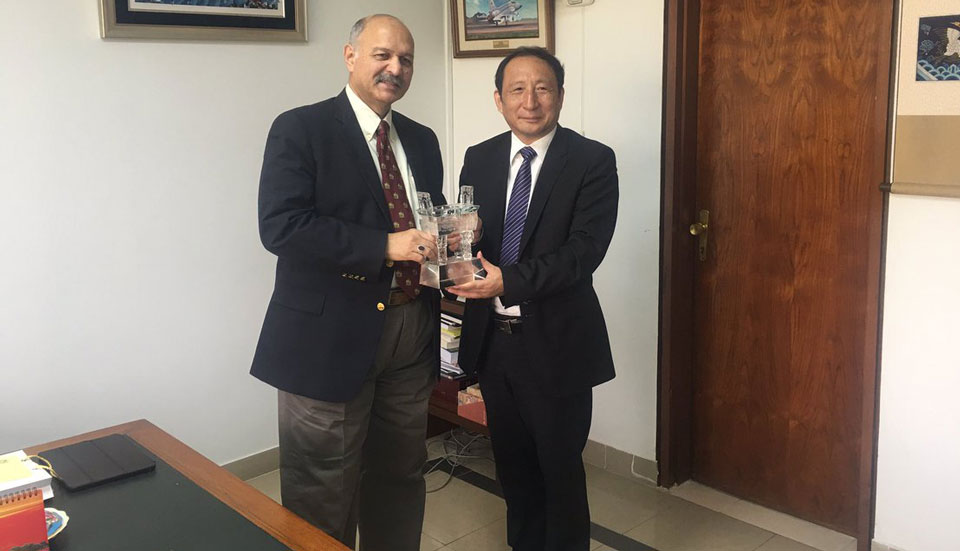 Senator Mushahid Hussain Sayed presenting a memento to Newly-elected Chairman of Association of Chinese Enterprises in Pakistan, Mr.Li Zhizhun
Islamabad, May 2: Newly-elected Chairman of Association of Chinese Enterprises in Pakistan, Mr.Li Zhizhun, called on Senator Mushahid Hussain Sayed, Chairman Pakistan China Institute (PCI) and CPEC Parliamentary Committee in Islamabad on Tuesday.
During the meeting, matters related to China Pakistan relations, CPEC business opportunities and people-to-people contacts came under discussion.
Li Zhizhun lauded the efforts of Senator Mushahid Hussain for enhancing Pakistan China ties to new level. "Pakistan China Institute has played vital role to boost people-to-people contacts between China and Pakistan", he noted.
He also presented a memento.