The First Silk Road (Dunhuang) International Cultural Expo
---
Source : Pakistan-China Institute (PCI) Date : 22-09-2016 By : Ramlah Tariq
Mr Mustafa Hyder Sayed, Executive Director of Pakistan-China Institute
The First Silk Road (Dunhuang) International Cultural Expo kicked off on September 20th 2016 in Dunhuang City, Gansu Province of China. The Silk Road is an ancient and essential system of trade routes that are central to cultural interaction between Asia and the West. The two-day Expo aimed at enhancing cultural communication and cooperation among countries and regions along the Silk Road. In his congratulatory message for the Expo, President Xi Jinping highlighted that efforts to promote cultural exchanges and mutual progress are important to driving the society forward.
Wide range of art work was exhibited at the expo ranging from Thangka paintings – the famous Tibetan Buddhist paintings – to miniature carvings, sculpture, indigenous handicrafts, as well as traditional clothes and scarfs highlighting various cultures along the Silk Road. The Expo also included ministerial meetings, and discussion forums. Speaking on the occasion, Mr Mustafa Hyder Sayed, Executive Director of Pakistan-China Institute, stressed the importance of openness, inclusiveness and co-existence, and said that these three principles are the essence of the One Belt, One Road initiative.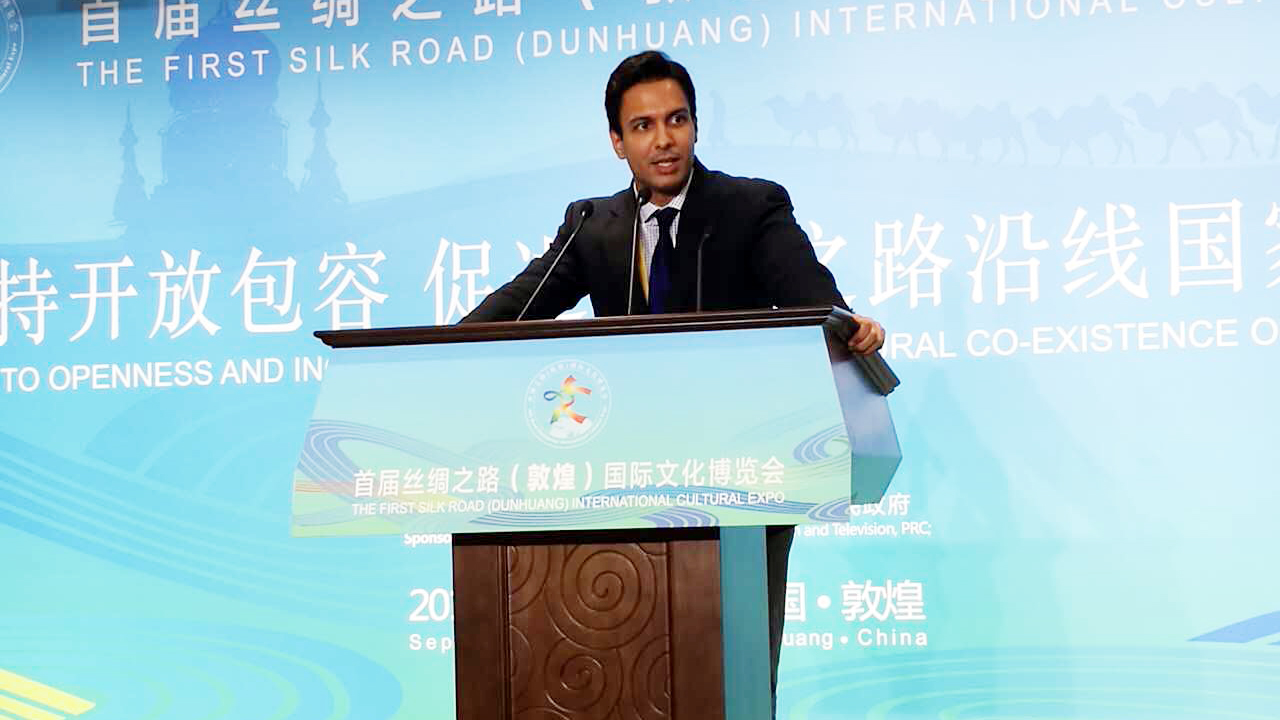 Senator Pervaiz Rashid, Pakistan's Minister for Information, Broadcasting and National Heritage, also addressed the Expo and added that development and prosperity require peaceful coexistence between different nations and groups, all hailing from diverse cultural backgrounds and faiths.
Themed around the spirit of peace and cooperation, openness and inclusiveness, mutual learning and mutual benefit, the Expo was the first and only high-level forum for cultural exchanges among countries along the Silk Road, and attracted 95 foreign delegations from over 85 countries.