Internships
---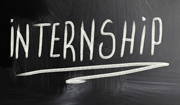 In a constantly evolving industry, the Pakistan-China Institute takes the development of high-quality future leaders very seriously. Our year-round internship program offers university students an unparalleled platform to gain valuable professional experience.
While the work we offer will keep you intellectually challenged, you will find that the quality of our people makes working at PCI personally, and professionally, rewarding. We actively encourage the vibrant exchange of ideas and information, and value learning that is gained through practical experience rather than theoretical knowledge. In fact, PCI offers its interns an opportunity to apply what they have learned and customize it for the situation given at hand.
---

My internship at Pakistan China Institute was an extremely fulfilling experience. It enabled me to get an idea about what life after college would be like. During my time at PCI I was involved in research tasks especially focused on the Energy sector in Pakistan, this not only enhanced my research skills but also expanded my knowledge in this vitally important sector. I particularly liked the fact that interns at PCI form an integral part of the team and occupy a role which goes beyond administrative tasks. At PCI your work as an intern matters significantly and is critical to the success of projects. That kind of responsibility and trust is incomparable to other organizations and so you do not feel like an outsider. And it is for this reason that the bond you share with the PCI team lasts well after your internship has ended.

Amna Syed
My experience as an intern at Pakistan-China Institute was exhilarating. I got the opportunity to work with the energetic team on different projects like covering an event for its Youlin Magazine, coordinating Chinese language classes and liaising with various local & international stakeholders to organize international level conferences. For me, the most important aspect was the acknowledgement of my dedication and hard work that i got from the Executive Director and the team and i was eventually offered a permanent position.

PCI's internship program is a unique platform for young professionals who endeavor to build a career in the development sector. For people who have an urge to learn, feel empowered and lead this is the perfect place!

Ramlah Tariq
Interning at Pakistan-China institute was a worthwhile and rewarding experience. Getting the chance to attend events, multilateral talks and seeing well-known speakers in a stimulating environment was a privilege. The internship has also given me valuable work experience whilst complementing my academic interests regarding International affairs especially with regard to CPEC. Interns at PCI are trusted as valuable members of the team, and they occupy an important role which goes beyond merely carrying out administrative tasks. I am very grateful to have had this learning opportunity and I firmly believe that the experience I have gained at PCI will continue to help me for years to come.

Sualehah Abad
---
Projects:
---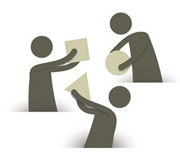 ProjectsWorking for PCI, interns can expect to be engaged in work related to research and writing on topics that are making headlines – a great way to stay posted with current affairs – or become part of our cultural magazine, The Youlin Magazine, which will provide them with ample room to come up with their own ideas and contribution. PCI also involves its interns in organizing events and handling tasks related to logistics, as well as a platform for networking.
At the end of their internship students will have a better understanding of international relations, diplomacy, and culture (particularly that of Pakistan and China), of teamwork and professionalism.
Who Should Apply?
---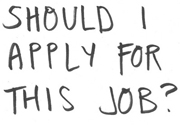 Should I Apply?Our team is searching for highly ambitious students with notable leadership qualities, who possess the ability to adapt to different work situations and are willing to take on diverse challenges. If you are an ambitious college student with innovative ideas and are looking for a challenging internship where you can make your aspirations a reality, send your CV and covering letter to info@pakistan-china.com and expect your interview call soon after!