Internships
---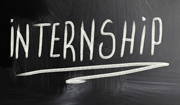 In a constantly evolving industry, the Pakistan-China Institute takes the development of high-quality future leaders very seriously. Our year-round internship program offers university students an unparalleled platform to gain valuable professional experience.
While the work we offer will keep you intellectually challenged, you will find that the quality of our people makes working at PCI personally, and professionally, rewarding. We actively encourage the vibrant exchange of ideas and information, and value learning that is gained through practical experience rather than theoretical knowledge. In fact, PCI offers its interns an opportunity to apply what they have learned and customize it for the situation given at hand.
---

Working on projects that are uniquely important to Pakistan and China today, the internship at Pakistan-China Institute granted me unparalleled access to top policy-makers and experts of the day. From attending discussions and meetings with key legislators, patrons and heads of important institutions, to assisting in formulating and executing new projects, PCI provided me with a dynamic space to continue to learn, practice, experiment and grow as an individual - both professionally and personally. Throughout the course of my internship, I was mentored by PCI's innovative and energetic team, and was eventually offered a permanent position at the Institute. The internship at PCI provided me with a solid ground to build my career in the development sector, and it has been one of the most valuable experiences of my career so far.

Amna Javed
Interning at Pakistan-China institute was a worthwhile and rewarding experience. Getting the chance to attend events, multilateral talks and seeing well-known speakers in a stimulating environment was a privilege. The internship has also given me valuable work experience whilst complementing my academic interests regarding International affairs especially with regard to CPEC. Interns at PCI are trusted as valuable members of the team, and they occupy an important role which goes beyond merely carrying out administrative tasks. I am very grateful to have had this learning opportunity and I firmly believe that the experience I have gained at PCI will continue to help me for years to come.

Sualehah Abad
Pakistan China Institute taught me how to accomplish wonders in a given time frame. It challenged my abilities and motivated me to reach the higher sky every day. The internship gave me great insights on how to coordinate project plans, scheduling and documentation for small but high profile projects, and it should be praised for creating a sense of initiative and problem-solving abilities within its employees. The institute enables the person to use different perspectives when coordinating research and handling the streamlined proposal developments in various tasks assigned. It is without doubt that the team at PCI provides an advanced admininistrative support entitling planned and assembled materials for high-profile meetings. I wish the PCI family great luck for its future endeavors.

Ijlal Haider
---
Projects:
---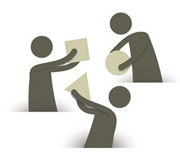 ProjectsWorking for PCI, interns can expect to be engaged in work related to research and writing on topics that are making headlines – a great way to stay posted with current affairs – or become part of our cultural magazine, The Youlin Magazine, which will provide them with ample room to come up with their own ideas and contribution. PCI also involves its interns in organizing events and handling tasks related to logistics, as well as a platform for networking.
At the end of their internship students will have a better understanding of international relations, diplomacy, and culture (particularly that of Pakistan and China), of teamwork and professionalism.
Who Should Apply?
---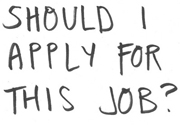 Should I Apply?Our team is searching for highly ambitious students with notable leadership qualities, who possess the ability to adapt to different work situations and are willing to take on diverse challenges. If you are an ambitious college student with innovative ideas and are looking for a challenging internship where you can make your aspirations a reality, send your CV and covering letter to info@pakistan-china.com and expect your interview call soon after!