PCI Events
---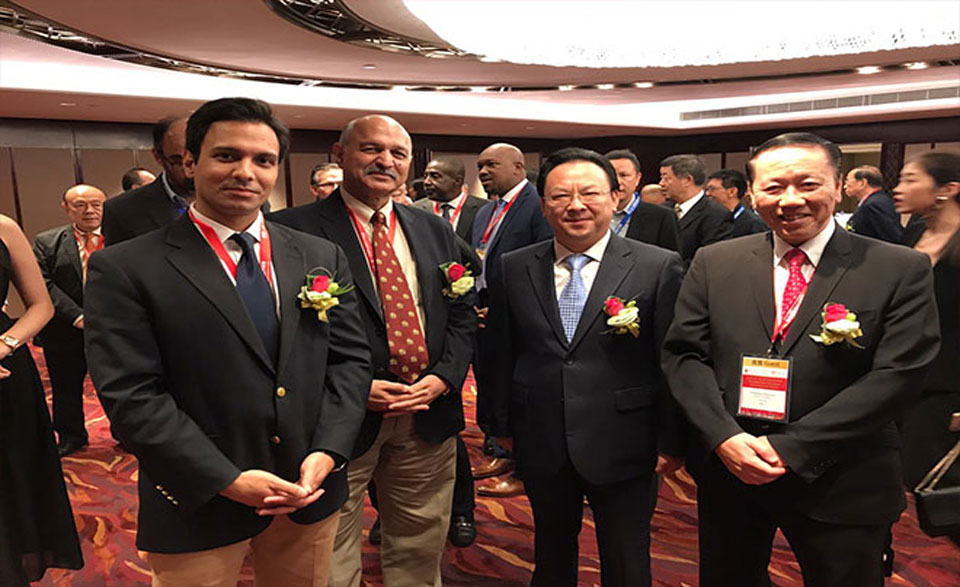 The 1st Belt and Road International Financial Cooperation Summit
Date : 04-09-2017 Source: Pakistan-China Institute
Hong Kong: The first Belt and Road International Cooperation Summit kicked off on the 4th of September 2017. The programme commenced with the opening remarks of Dr. Raymond Ho Chung-tai, Chairman of B...
Read more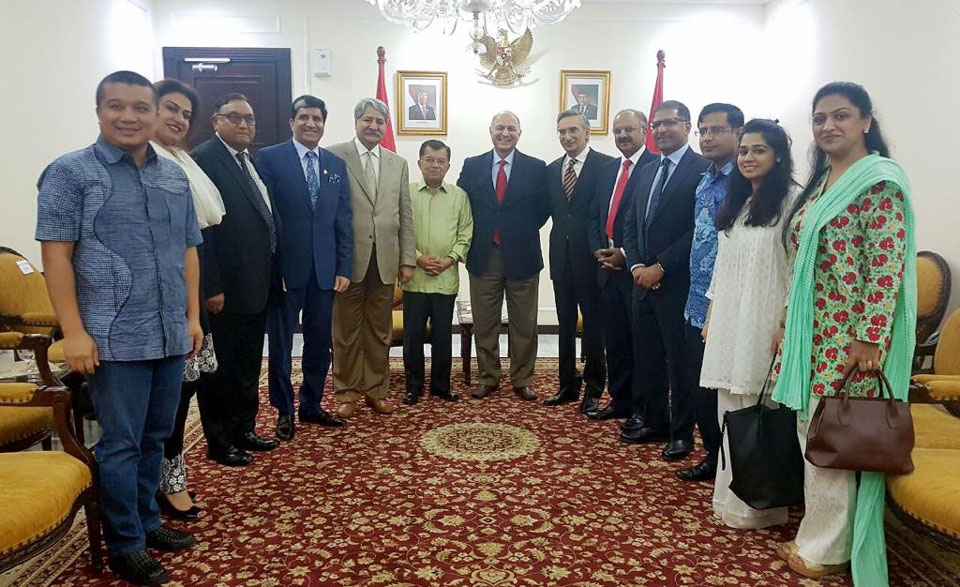 Delegation led by Senator Mushahid Hussain Sayed visits Jakarta
Date : 19-07-2017 Source: Pakistan-China Institute
An eight-member Pakistani delegation led by the Chairman of the Pakistan-China Institute and Chairman Parliamentary Committee on CPEC, Senator Mushahid Hussain Sayed has embarked on a four day study t...
Read more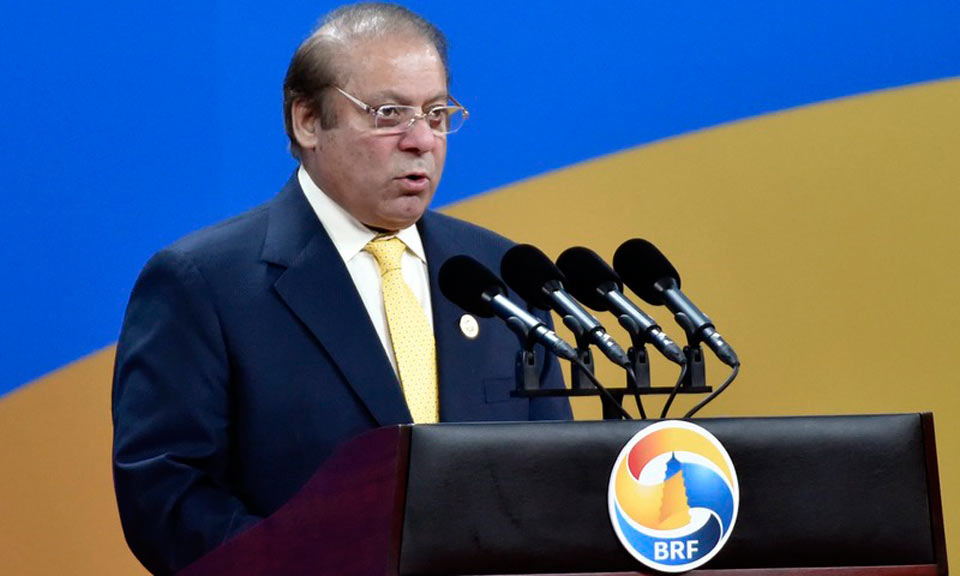 Prime Minister Nawaz Sharif addresses the Belt and Road Forum in Beijing
Date : 15-05-2017 Source: The Dawn
Prime Minister Nawaz Sharif on Sunday addressed the plenary session of the Belt and Road Forum (BRF) for International Cooperation in Beijing, where he stressed that geo-economics should take preceden...
Read more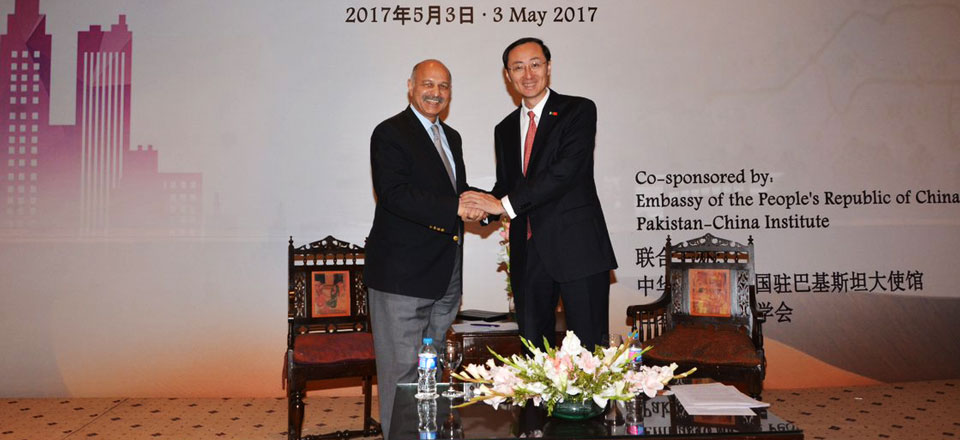 A Lecture on Belt & Road by Ambassador Sun Weidong & Senator Mushahid Hussain
Date : 04-03-2017 Source: Pakistan-China Institute (PCI)
p>Islamabad, May 4: Pakistan will participate in the May 14 Silk Road Summit in Beijing with a high powered delegation led by the Prime Minister, in which 28 other world leaders, representatives of 11...
Read more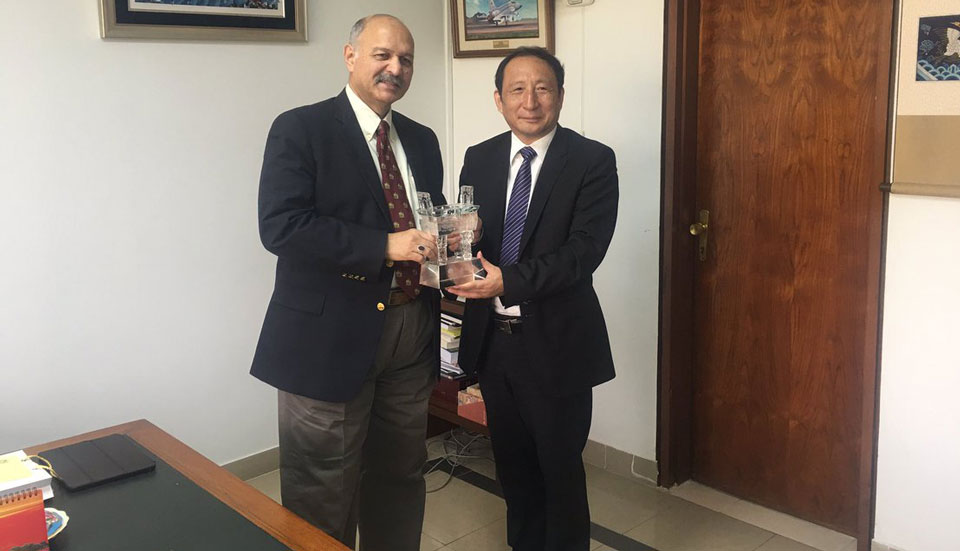 Chairman of Association of Chinese Enterprises, Li Zhizhun, calls on Senator Mushahid Hussain
Date : 03-05-2017 Source: www.cpecinfo.com
Islamabad, May 2: Newly-elected Chairman of Association of Chinese Enterprises in Pakistan, Mr.Li Zhizhun, called on Senator Mushahid Hussain Sayed, Chairman Pakistan China Institute (PCI) and CPEC Pa...
Read more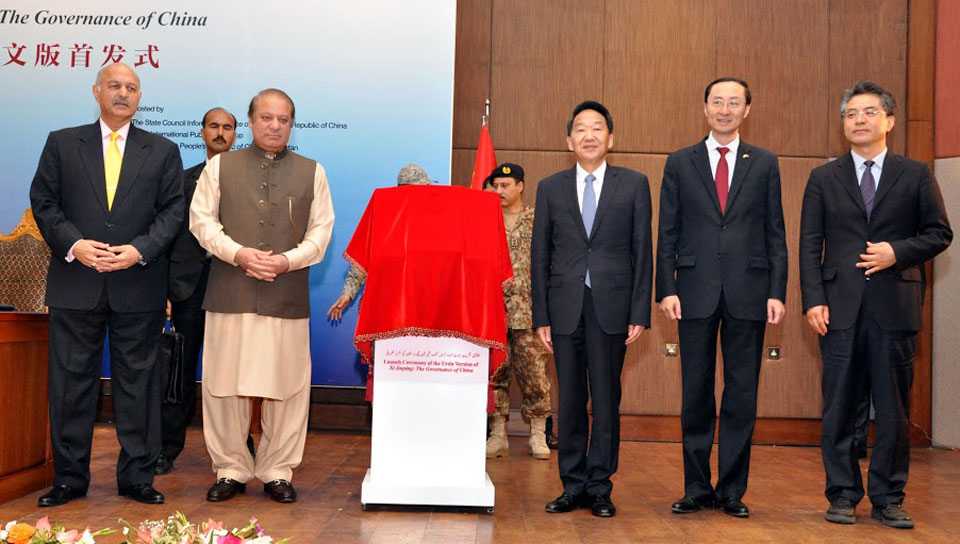 Launch Ceremony of the Urdu Version of Chinese President's book, 'Xi Jinping: The Governance of China'
Date : 14-04-2017 Source: Pakistan-China Institute
Islamabad, April 14th 2017: Launch Ceremony of the Urdu Version of Chinese President's book, 'Xi Jinping: The Governance of China' was held today at the Prime Minister's ...
Read more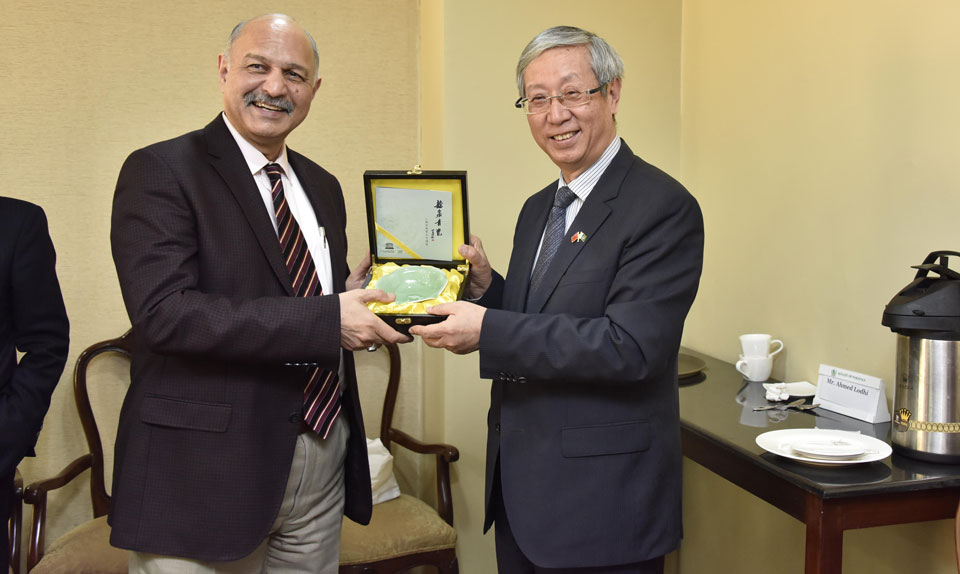 CPIFA calls on Chairman Parliamentary Committee on CPEC
Date : 24-02-2017 Source: Pakistan-China Institute (PCI)
Islamabad, Pakistan: Chinese People's Institute of Foreign Affairs (CPIFA), led by Ambassador Lu Shumin met with Senator Mushahid Hussain Sayed, Chairman of the Parliamentary Committee on CPEC, ...
Read more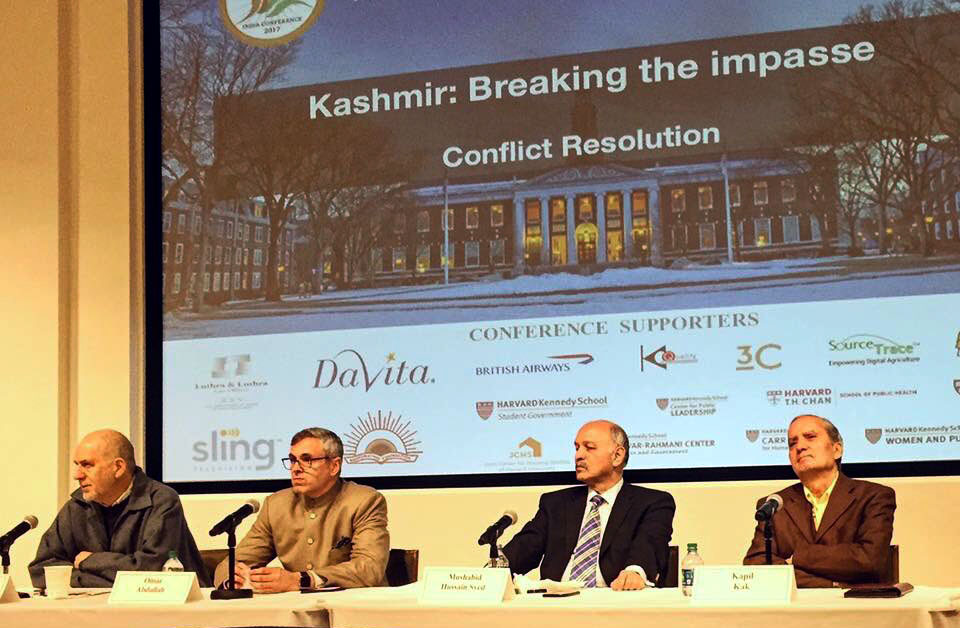 Chairman Mushahid Hussain Addresses at Harvard University
Date : 14-02-2017 Source: Pakistan-China Institute (PCI)
In what is the first ever such event held at Harvard University, the top American university witnessed a debate on the Kashmir dispute before a 400-plus audience of professors, scholars and students w...
Read more
Onset of Year of the Rooster: PCI Signs MoU with ACCA
Date : 02-02-2017 Source: Pakistan-China Institute (PCI)
Islamabad: The Pakistan-China Institute and the Association of Chartered Certified Accountants (ACCA) signed a memorandum of understanding to work together to promote orientation of the accounting pro...
Read more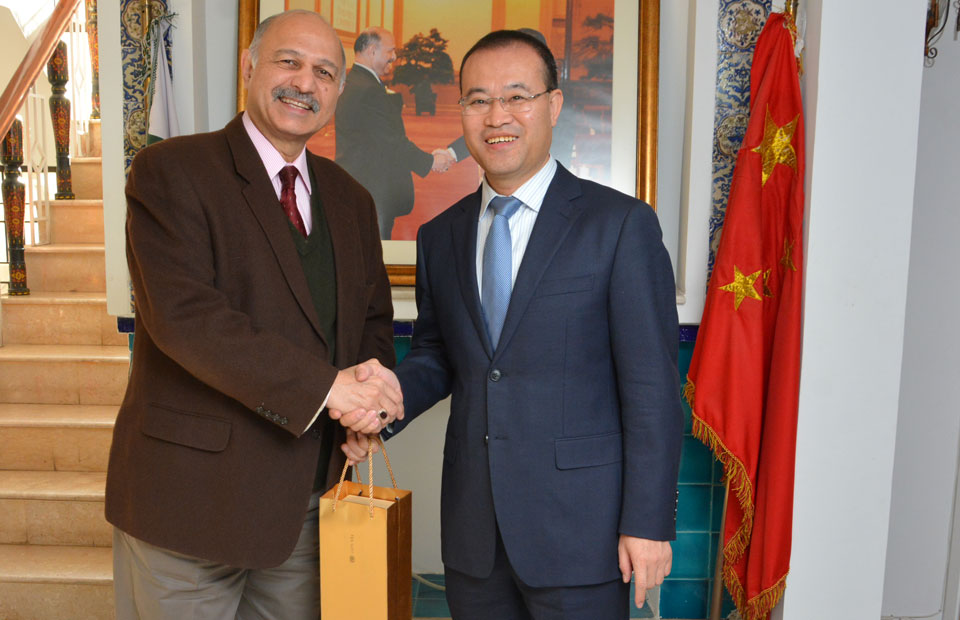 Meeting with Dr. Wang Zhihua, Economic and Commercial Counsellor of the Embassy of the People's Republic of China in the Islamic Republic of Pakistan
Date : 11-01-2017 Source: Pakistan-China Institute (PCI)
Dr. Wang Zhihua, the newly appointed Economic and Commercial Counsellor of the Embassy of the People's Republic of China in the Islamic Republic of Pakistan, along with Third Secretary, Liu Shij...
Read more
Discussion / meeting with H.E. Zheng Xiaosong, Vice Minister of the International Department of the Communist Party of China, on the recent 'Policy Developments and Initiatives in China'.
Date : 18-12-2016 Source: Pakistan-China Institute (PCI)
The Pakistan-China Institute hosted a top level Discussion on the recent Policy Initiatives undertaken by the Communist Party of China on the 6th plenary session of the 18th CPC Central Committee with...
Read more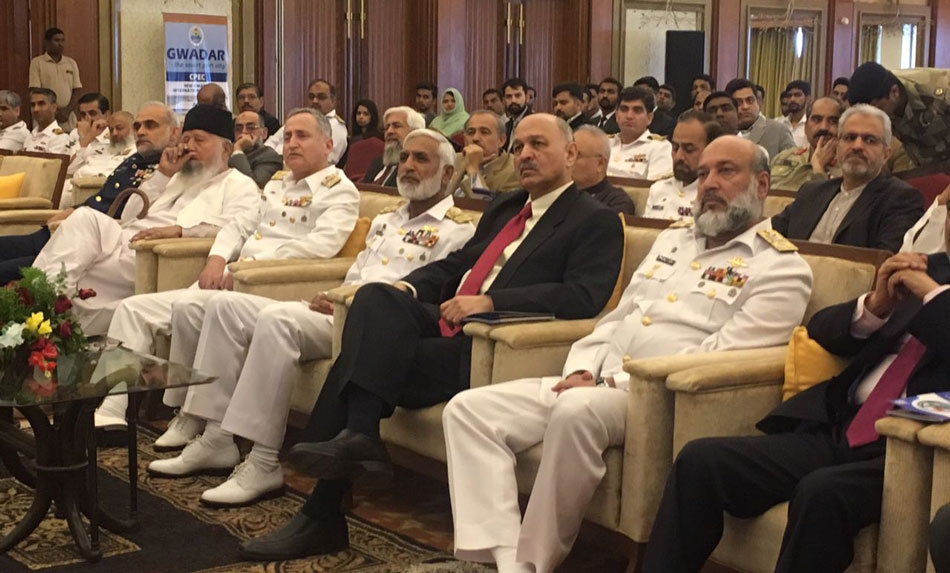 G-21: Gwadar in the 21st Century International Maritime Conference
Date : 15-12-2016 Source: cpecinfo.com
The centrepiece of the China-Pakistan Economic Corridor (CPEC) is Gwadar — it is the way forward for Pakistan into the 21st century, said Senator Mushahid Hussain Sayed while addressing the conc...
Read more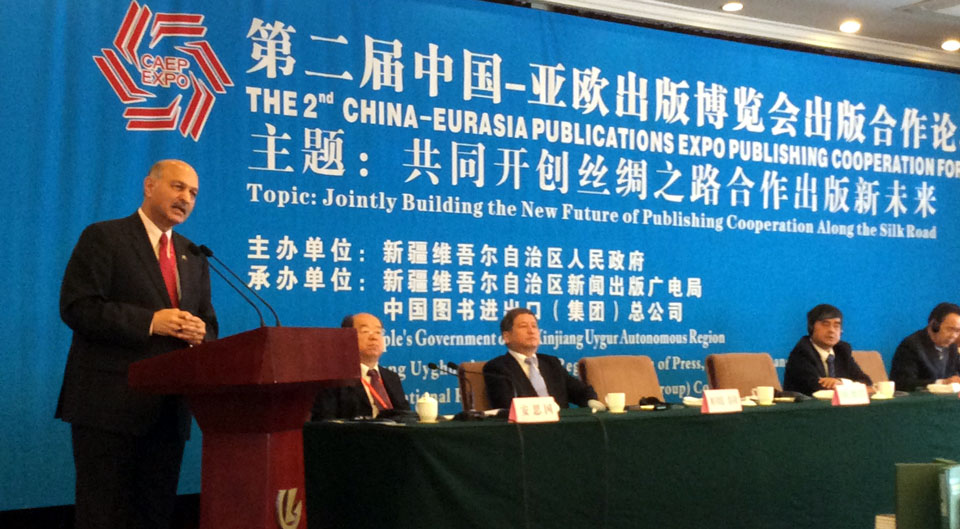 Mushahid addresses China-Eurasia Forum in Urumqi: CPEC flagship project of new Silk Road promoting corridors and connectivity.
Date : 23-09-2016 Source: Senate
Islamabad, September 23, 2016: Chairman of the Parliamentary Committee on China-Pakistan Economic Corridor (CPEC), Senator Mushahid Hussain has said that the CPEC is the flagship project of the ...
Read more