Chairman's Message
---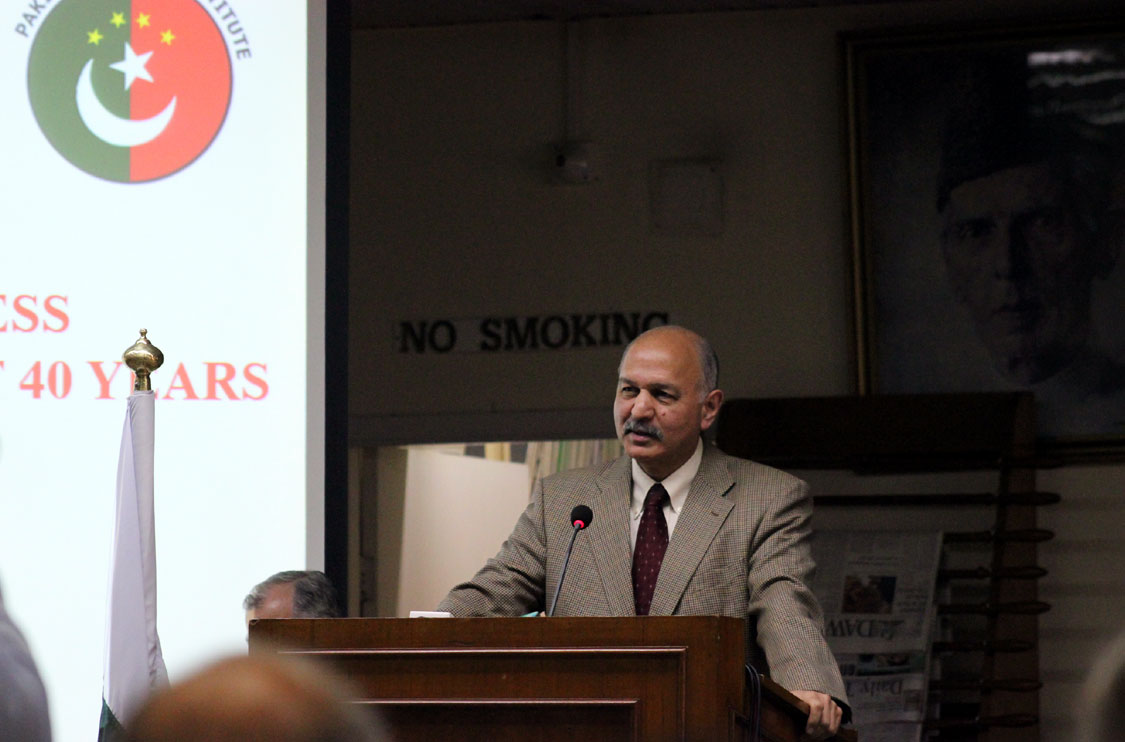 Since the first steps that Pakistan and China took towards each other in the 1950s, the bilateral relationship between our two countries has transformed into a deep bond based on shared values and interests, and is now a fully grown partnership for peace, progress and prosperity in the 21st Century. However, while the official state-to-state relations are solid and strong, there has been a missing dimension, namely, in the area of people-to-people contact and communication.
The Pakistan-China Institute, launched on October 1, 2009, has endeavoured to bridge this gap by serving as the principal non-governmental, non-political and non-partisan platform to bring the peoples of Pakistan and China together in all areas of human endeavour. Our objective is to adopt an innovative approach to promote a bilateral bond that is today pivotal to the future stability, security and prosperity of Pakistan, and to China's own interests as well as regional stability. Within a short span, PCI has emerged as a credible Institution in both countries, and the premier entity to which different sections of both societies turn for advice, assistance and guidance.
For me, personally, it has also been a "Long March" of learning, discovering, and traveling in China, a journey I started as a teenager when I first went to China in 1970. In the course of some 40 visits in the last 40 years, I have seen China transform from an isolated, under-developed country to the world's second fastest growing economy and a world power that today ranks as the major competitor of the advanced, industrialized West.
Speaking as a Pakistani, a citizen looking at the future of his country, I believe it is imperative that we look at things within a broader strategic level, in the context of where we are located, with a peacefully rising China at the helm of an Asian century in which the balance of economic and political power is shifting from the West to the East. I feel that Pakistan's political stability, economic strength, and the prosperity of its people is inextricably intertwined with our relationship with China, given that it is our closest friend and also our most reliable partner. Based on the track record of our bilateral relations and on the mutuality of interests, I believe that Pakistan and China today are a source of strength for each other.
There is a popular Chinese saying: "A journey of a thousand miles begins with a single step." With PCI, we aim to take an old bond to new depths and a timeless friendship to new strengths.