Silk Road Fund
---
Date : 22-08-2015 By : Maryam Muhammad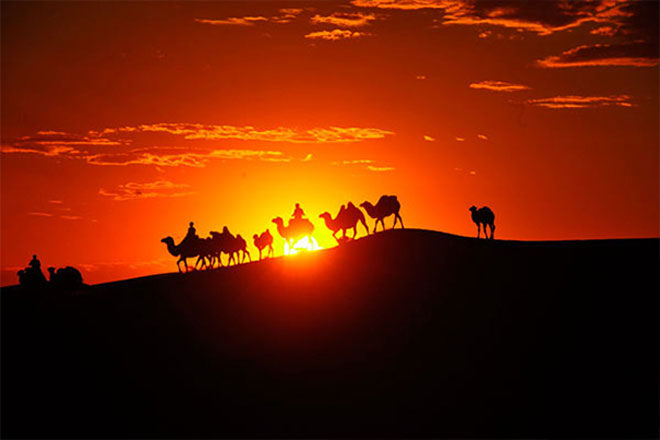 Jin Qi, Chief Executive of China's Silk Road Fund
What is the Silk Road Fund?

It is an infrastructure fund aimed at improving connectivity across Asia, China being one of its leading contributors. The fund was established in November last year, with a focus on infrastructure construction, exploration of natural resources, industrial cooperation and finance. It will target the region that is home to 60% of the world's population. In a statement made by President Xinhua, it was revealed that the fund will focus on China's Silk Road Economic Belt and the 21st Century Maritime Silk Road initiative, which aims to build roads, railways, natural gas pipelines, ports, and airports into south and Southeast Asia, the Middle East, and through Central Asia to Europe. Among others, member countries of the Silk Road Fund include Bangladesh, Cambodia, Laos, Mongolia, Myanmar, Pakistan and Tajikistan.

What does the Silk Road Fund hope to achieve?

The first project to be funded by this initiative is the Karot Dam in Pakistan, which will be situated on river Jhelum, close to the country's capital. It is a six-year project, one of the priority ventures of the China-Pakistan Economic Corridor – which will link Pakistan's deep-water Gwadar Port with northwest China's Xinjiang Uygur Autonomous Region. The project will be run by the Chinese side for 30 years before being handed over to Pakistan. An official representing the Silk Road Fund maintains that Pakistan's power sector has enormous market potential, with relatively low risks.

China's decision to set up such a fund and to choose Pakistan as one its first sites of investment speaks volumes about the superpower's political and strategic goals. Firstly, this is indicative of the fact that China is not interested in asserting hard (military) power in the region; instead it aims to expand its influence by helping developing countries overcome poverty the way it has done over the last three decades. Secondly, the fund will allow China to diversify its export markets and improve access to food and energy by decreasing dependence on routes controlled by the US military; therefore, China also aims to create demand for its industrial exports in the face of overcapacity at home. Other reasons may also include gaining a stronger footing in the global economic market, cementing ties with countries that can be beneficial to China's prosperity but have been ignored otherwise as a result of political uncertainty.

A closer look at the member countries and financiers of the Fund.

The Chinese President Mr. Xinhua, in his statement marking the announcement of the fund, said that it would be open to investors from Asia and beyond to take part. Since the fund is part of China's 'One Belt, One Road' strategy, China Development Bank, Export-Import Bank of China, and Agricultural Development Bank of China will be financing the project. These three banks are collectively known as policy banks, and their sole purpose is to fund infrastructure and policy priorities within China and beyond. They have substantial experience in offering export credits and policy loans. It is known that since the project will benefit regions that lie on the traditional Silk Road, therefore, Central Asian and Asian countries are much more likely to act as potential financiers for the fund. Countries in the West that wish to expand their influence eastwards and to diversify their target markets are also prospective financiers of the fund.